In order to facilitate participation in the Tritium 2022 conference, we have also decided to have the posters printed by us, the organizers. You can find on the conference website the poster format with the agreed sizes.
The poster template can be found here.
In the hotel lobby, between the stairs and the presentation halls there is a 200 sqm room inside which we will have a maximum of 15 stands for the whole duration of the conference. Depending on how many exhibitors we have we will rearrange the stands so that we have as close a space as possible between exhibitors.
The shape of the presentation stands is in the figure below.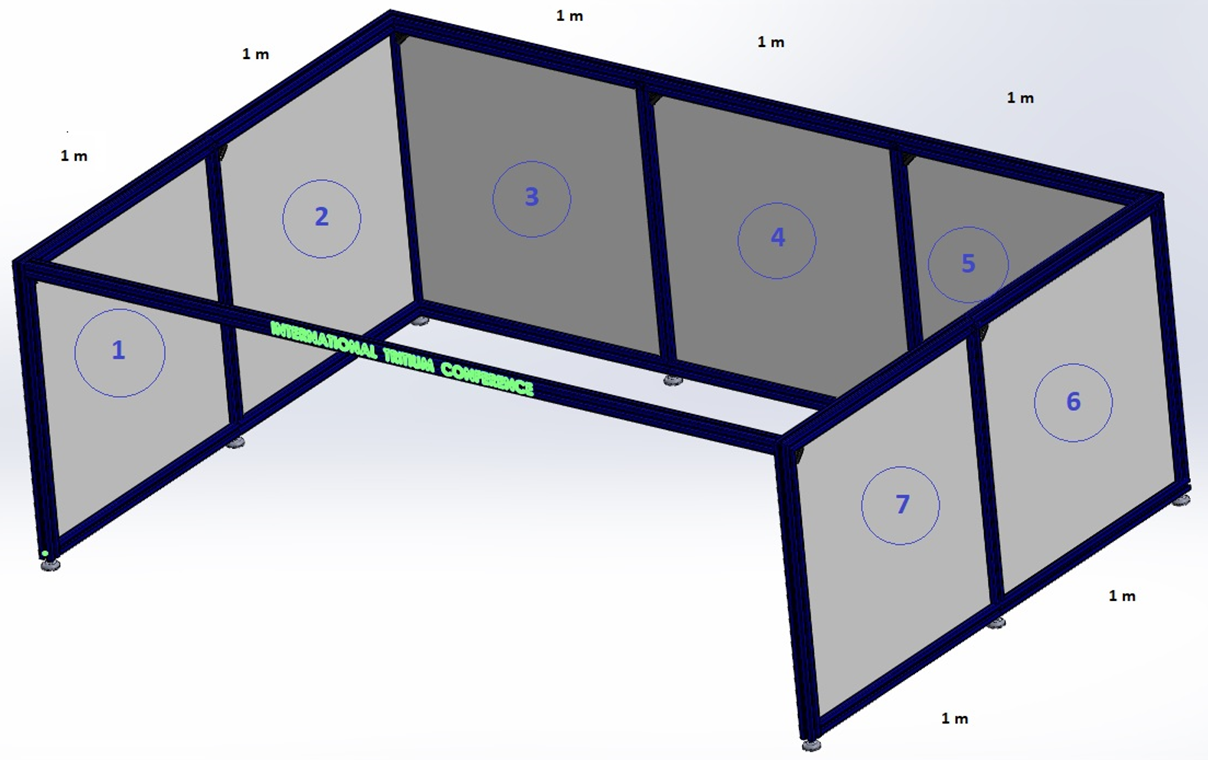 The stands will be 6 square meters and you'll have a table and chairs and spotlights and plugs. No carpeting because it's a granite paved hall. One stand is 2 meters wide and 3 meters long, with aluminium pillars and beams and white laminated Alucobond panels numbered 1 to 7 are removable. Basically there are 9 panels on which different posters can be displayed or not.
Obviously one side (a length of 3 meters) will be free and on request some of the white panels can be removed. Depending on your needs they can be left or dismantled (please specify exactly which of these panels you want to be dismantled).
Spotlights will be mounted on the front free beam (on which the Tritium conference is inscribed). Inside, tables (table for product presentation and table for guests) and chairs will be provided.